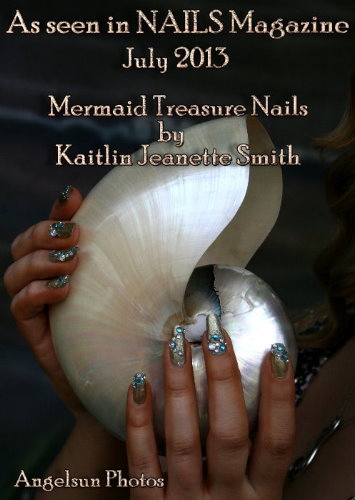 CONGRATULATIONS Kaitlin Jeanette Smith on your full page article in NAILS Magazine July 2013 (p. 72)
See the online version at: http://www.nailsmag.com/article/96696/look-for-inspiration-everywhere

(Photo by Angelsun)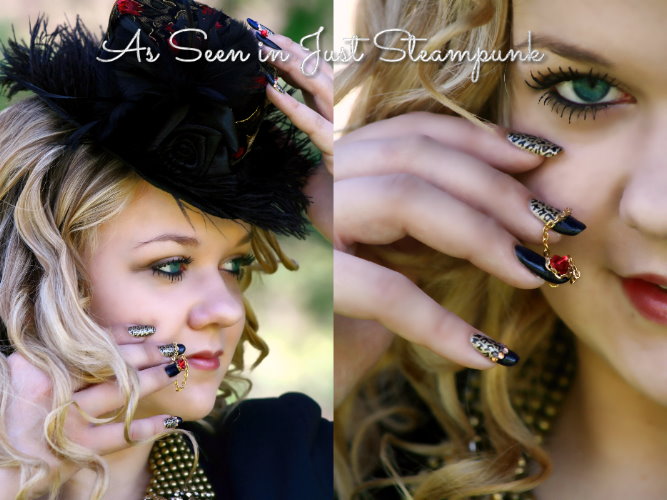 Mother & Daughter together in publication AGAIN!
Just Steampunk! Vol. 3 2013 p.31

Fascinator by Kelly Lynn Smith
"Chains of Love" Nails by Kaitlin Jeanette Smith

(Photos by Angelsun)




Nails Magazine October 2013 My Other Life "Going to the Dogs"

Interview with Kaitlin about being an Owner Handler
Photos by Kelly Lynn Smith (Angelsun Photos)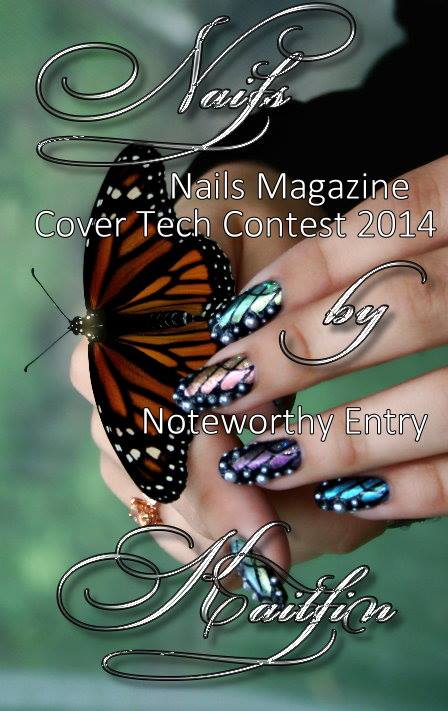 Kaitlin Jeanette Smith's Original Nail Design "Iridescent Butterfly Wings" placed as
a Noteworthy Entry in the Cover Tech Contest 2014 through NAILS Magazine. She was the
only person from the state of Ohio to make the cut among this elite group of professionals
from around the world. Kaitlin both painted and modeled the nails which may be seen on
page 156 in the January 2014 issue.

Photo by Kelly Lynn Smith (Angelsun Photos)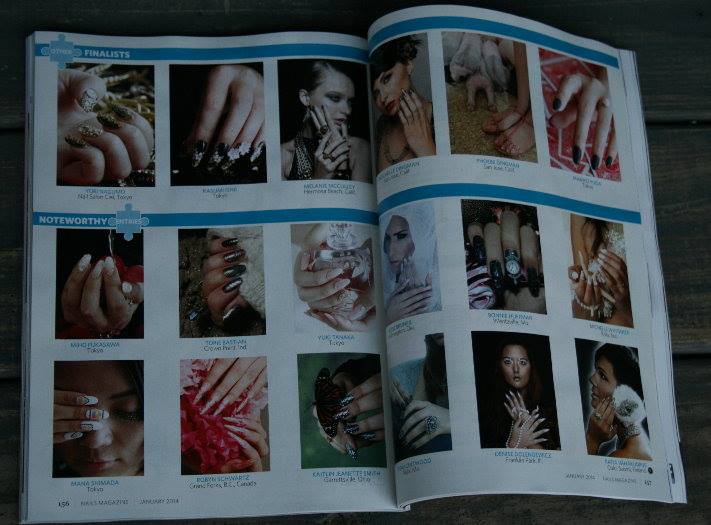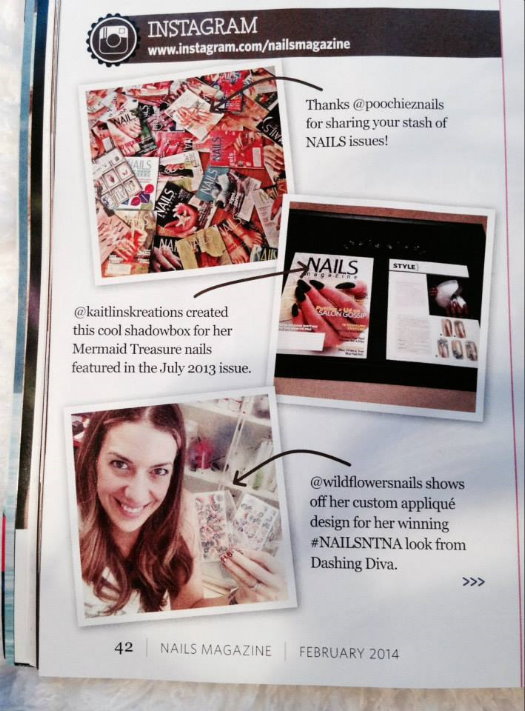 Nails by Kaitlin Jeanette Smith in the February 2014 Issue of NAILS Magazine.
So exciting to be in back to back issues!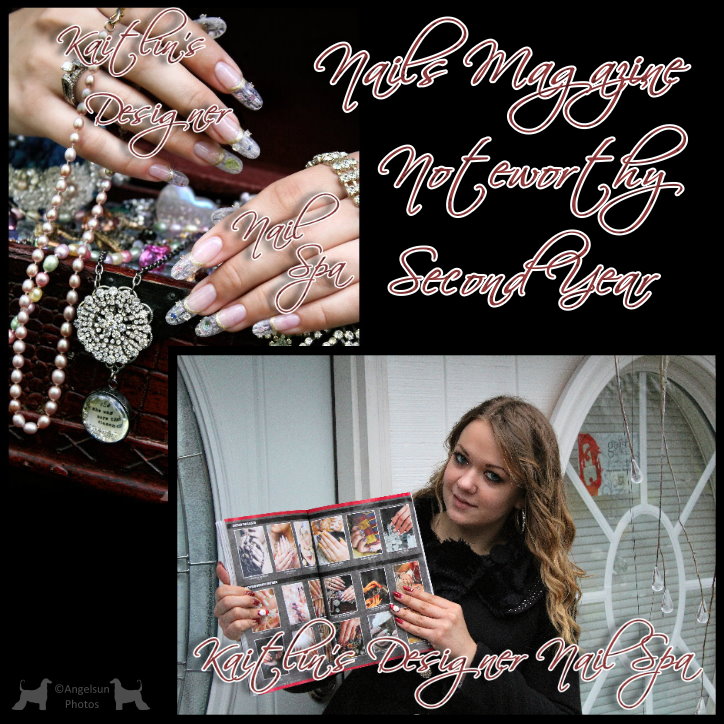 Kaitlin's Designer Nail Spa in the January 2015 Issue of NAILS Magazine.
For the Second Year in a Row
Noteworthy Entry in the Annual Cover Contest
Kelly Lynn Smith

In publication since 1997 with Photos & Articles.
A Partial List Including:
Contemporary Doll Collector (Feb/Mar 1997)
Dollmaking February 1997 (Cover & Article)
Dolls
Doll World
Poodle Review
Soft Dolls & Animals! Kristy the Pressed Felt Face Baby in March 2006
Soft Dolls & Animals! Treasures From the Living Reef in May 2006

Work on Display at Hook the Reef Art Exhibit 2011

Stackpole Publications Crochet Critters & Bugs (Click "LOOK inside!" and then "First Pages" to See Octavius the Giant Octopus)
Stackpole Books January 2014 (3 of my Original Sea Creatures & Multiple Photos)

The PATTERNS are also available directly from me as I retained the COPYRIGHT.
Octavius the Giant Octopus
Leif the Leafy Sea Dragon
Cammie the Pygmy Sea Horse

and other publications too numerous to list.

Kelly Retired from Professional Doll Making in 2013


Kelly & Kaitlin in publication together since 2011
Just Steampunk! 2011, 2013

Copyright 2013 Kelly Lynn Smith
Not to be reproduced or distributed in ANY form without express written permission.

All photos on this website were taken by Angelsun Photos unless otherwise credited.
Kaitlin Jeanette Smith was featured with her Croatian Import Afghan Hound Stassi in the April 2016 Issue of NAILS...

Posted by Angelsun on Friday, March 18, 2016