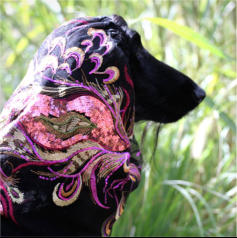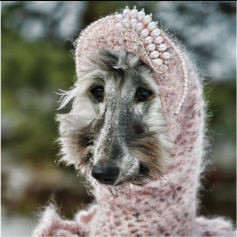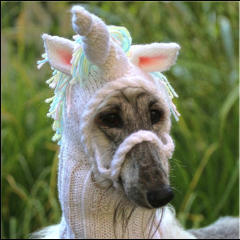 My Fabric Snoods are
sewn out of couture,
embellished fabrics
purchased from Beverly
Hills, or imported from
the finest sources around the world.
All are Limited Editions with a
maximum of 3 ~ most are One-of-a-
Kind.
All edges are either self French-
Seamed or bound off in velvet.
While intended for Photographs,
Shows, or Special Occasions; we've
torture tested these snoods here for
everyday use and they've held up
admirably. Hand Wash ONLY. Dry
Flat.
One-of-a-Kind & Limited Edition Designer Snoods
From Whimiscal to
Elegant; each hand knit
snood is a unique
creation from my
imagination. As I
design all of the patterns, these
particular snoods are NOT available
anywhere else.
I use top quality Designer Yarns for
each of my creations. These specialty
yarns are only produced for a short
time.
All Knit snoods are HAND Knit and
proudly made by me in the USA. Hand
Wash ONLY. Dry Flat on a towel.
As with our Knit
Snoods, Specialty
Yarns are chosen for
our Crochet Snoods. I
also design all of these
patterns and many of the Crochet
Snoods have a Historical Theme.
Each Crochet Snood is a One-of-a-
Kind creation. The majority of the
Crochet Snoods for sale are pattern
prototypes.
Hand Wash ONLY. Dry Flat on a towel.









No Warranty is Implied and No Liability is Assumed.
ALL Snoods should be worn with Full Time Adult Supervision. ALL Sales Final--No Refunds